Huatai News
Soybean Protein Isolate process
2016-12-27
Soy protein is a protein that is isolated from soybean. It is made from soybean meal that has been dehulled and defatted. Dehulled and defatted soybeans are processed into three kinds of high protein commercial products : soy flour, concentrates, and isolates. Soy protein isolate has been used since 1959 in foods for its functional properties.

Soybean Protein Isolate process:

Soybean Protein Isolate Machine advantages:

1. stable operation;
2. low solvent consumption;
3. low production cost;
4. high oil yield ;
5. high protein content;
6. low residual methanol content.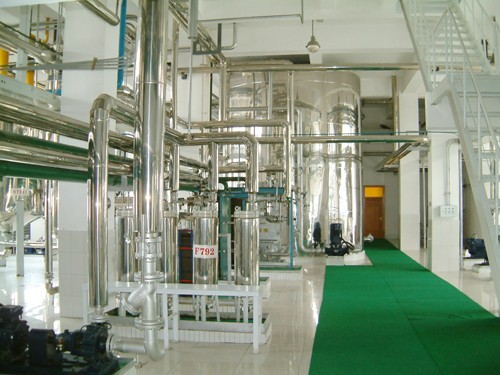 Soybean Protein Isolate Machine main specification: 1~1000T/D
We can provide design, manufacture, installation, calibration and after service of soybean isolate protein machine/plant.