Huatai News
Tibet Lhasa 25T rapeseeds oil pressing, first grade oil refining
2018-06-27
Tibet Lhasa 25T rapeseeds oil pressing, first grade oil refining
Good news: Tibet Lhasa 25T rapeseed oil, 10T grade oil refining one-time perfect delivery
Henan Huatai Grain and Oil Machinery Co., Ltd. signed the Lhasa 25T rapeseed oil extraction and 10T oil refinery project recently passed the commissioning and acceptance tests. A successful test run to achieve the perfect delivery of the project is now officially put into use. Yan Feng, Executive President of Huatai Machinery Personally flew to Tibet to visit customers and visit team members.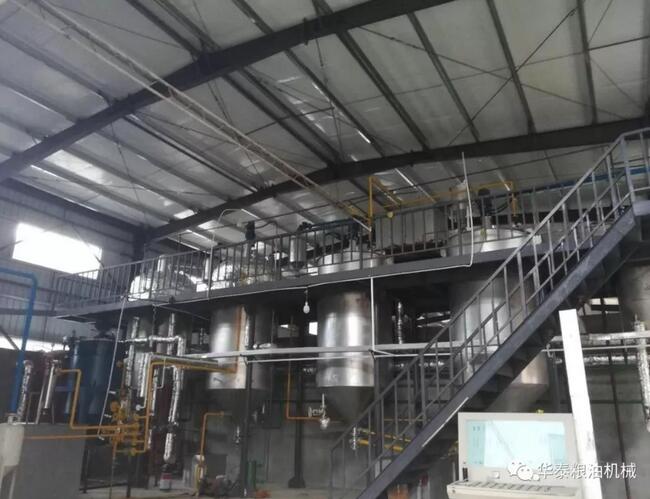 The successful implementation of this project is to thank the team members for their hard work and hard work day and night, but also to thank Mr. Dorje for choosing to cooperate with Henan Huatai Grain and Oil Machinery Co., Ltd. after many rounds of inspections and meticulous technical negotiations.
When askedr related links, Huatai Machinery provides first-class technical guidance and follow-up service to our company with high standards and high quality. why he ordered the equipment of Huatai Machinery Co., Ltd., Mr. Dorjee said: "We have chosen Huatai Machinery's complete sets of equipment because it is a large-scale grain and oil machinery manufacturing, which integrates R&D, design, manufacture and installation. The enterprise attaches great importance to scientific and technological innovation, and the grain machine equipment produced has unique technical advantages, high technology content, energy saving and environmental protection, excellent quality, safe use and ease of use, favored by the market, from drawing design, equipment manufacturing, factory acceptance, installation and commissioning.