Huatai News
Palm Oil Pressing and Refining Production Line in Africa
2018-06-21
Henan Huatai Cereals and Oils Machinery Co., Ltd Signed Contract Successfully about Complete Palm Oil Pressing and Refining Production Line in Africa
Henan Huatai Cereals and Oil Machinery Co., Ltd signed the contract with the customer from Democratic Republic of the Congo about 5TPH palm fruit oil pressing and 5TPD palm oil refining and fractionation equipment, it comes into force recently. The business affairs of this project is handled by sales manager, Peter Chen. During the signing process of the contract, CEO Yan Feng, and Jully Zhang, executive vice president of the International Business Department, are conscientious and hardworking. From process& drawing design,equipment manufacturing,equipment inspection,installation & commission to after-sales service and other related section,Huatai team provides the qualified and satisfied equipment according to high standard and strict requirements.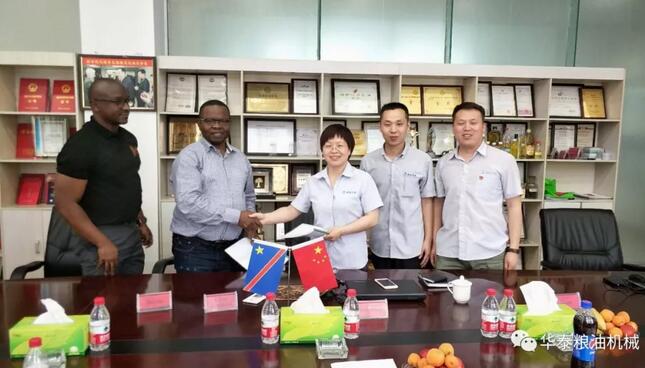 Henan Huatai Cereals and Oils Machinery Co., Ltd, located in Industry Zone of Hua County, Henan Province, covering an area of 150,000 sqm, having total investment RMB360 millions, has a modern standard plant and advanced processing equipment, is a large-scale cereals and oils machinery manufacturing enterprise integrating R&D, design, manufacture and installation. Over the years, the company has always been adhering to the development aim of "To survive by top quality, to develop by technology and innovation", as well as the brand management strategy of "highlighting main products and cultivating specialty products" and have created a number of scientific and technological achievements as well as patented products in oil machinery manufacturing field. The company has obtained 29 national patents (including 9 invention patents), 6 international awards, 2 national awards and 2 provincial awards.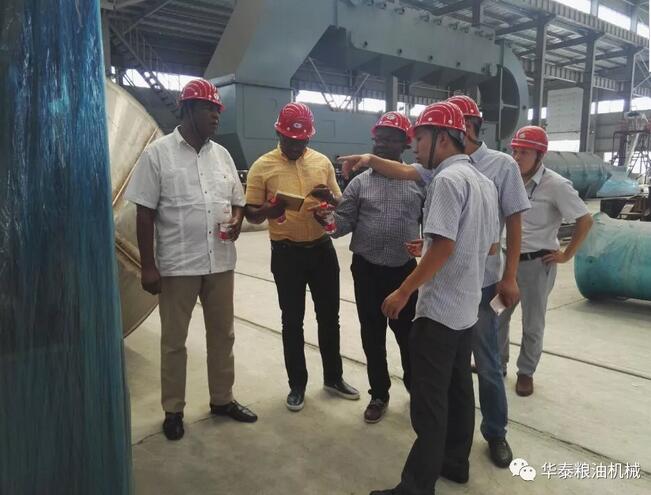 As a leading enterprise in the field of cereals & oils machinery in China, Henan Huatai Cereals and Oils Machinery Co., Ltd has developed into a qualified, large-scale oil machinery manufacturing enterprise in China and become the special equipment supplier of COFCO, Yihai Kerry Group, Luhua Group, Shuanghui Group, Yurun Group, Xiwang Group, Shanghai Golden Monkey Group, Alfa Laval, (France) Louis Dreyfus and other well-known companies in home and abroad. The company always keeps track of the whole process from equipment manufacturing, equipment installation to commissioning for the customer's satisfaction. In order to better bring products to the market and win the market, Henan Huatai Cereals and Oils Machinery Co., Ltd strives to create service brand, also create the value for the customers and achieve the dream for the staffs.